**Here's the annual "Bring all the artists' families on stage" moment from Family Fest.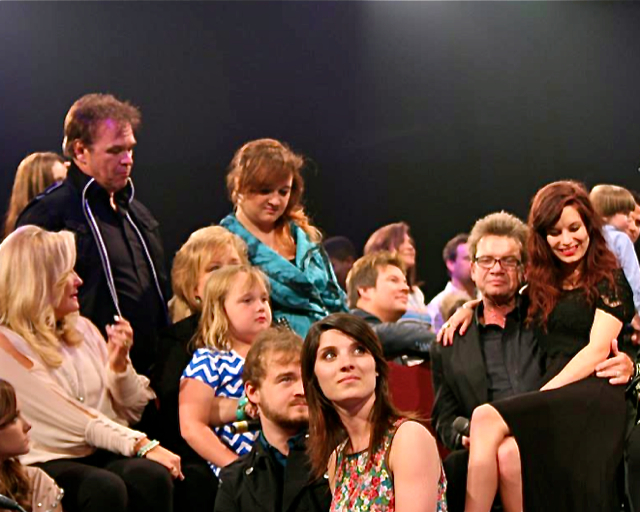 **Bill sure makes Madi laugh. Gloria? Not so much.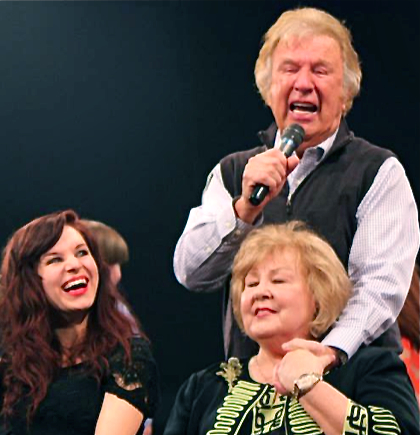 ** Faroe Islands meets Bell Buckle: Jakup and Herborg Zachariassen enjoying desserts from the Bell Buckle Cafe. It's like a foreign exchange program, only with oatmeal cake and sweet tea.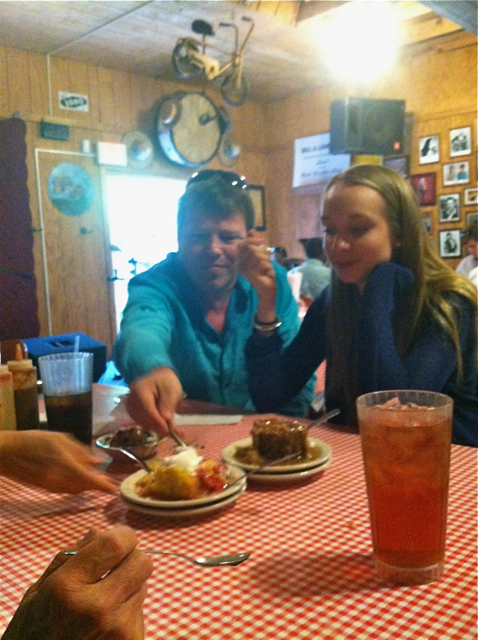 **Moon Pie Queen and RC Cola King knighting the winners of the games. Who in the world thought it was a good idea to give me a foam sword? (To all of the winners I over-enthusiastically bonked all about their head and shoulders– I humbly apologize. But you'll have to give me a pass on that whole "LUUUUKE, I AM YOUR FAAATHER" impression I kept repeatedly cracking myself up with. Because that was funny, ya'll.)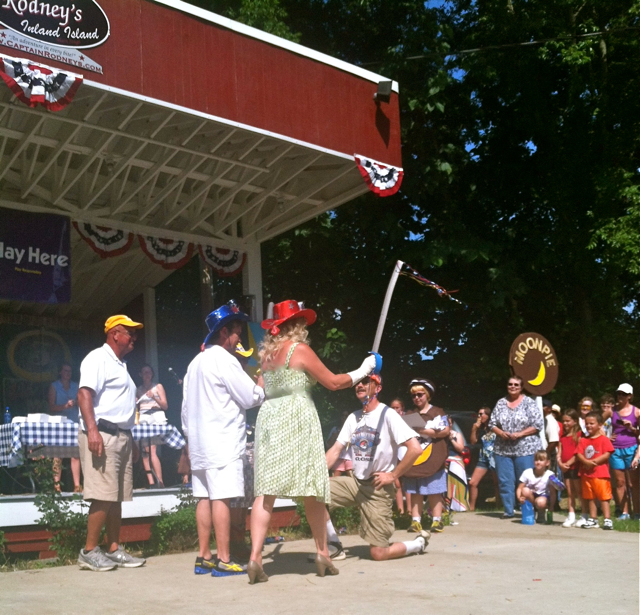 **Some of my favorite ladies from the Women of Homecoming taping a few weeks ago: Tanya Goodman Sykes, Cynthia Clawson, Evie Tornquist Karlsson, and Kelly Nelon Clark.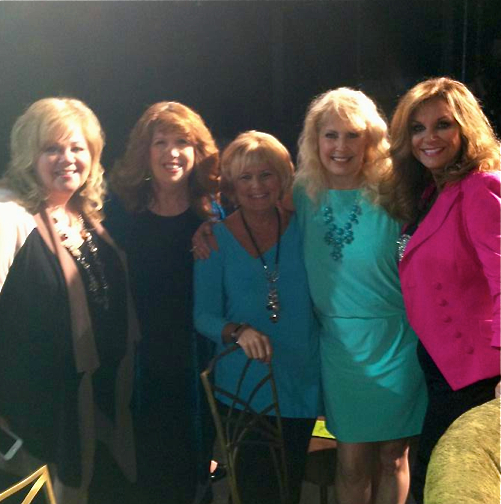 **Charlotte figured out a way to cut onions without crying. Child is a genius. Also? A swimmer.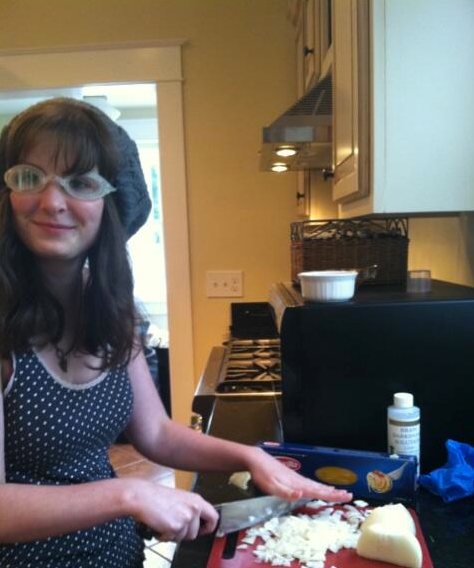 **Just recently found out my sweet bloggy friend Jamie of Blonde Mom Blog and I make an appearance in a Wii U promotional video, which made me laugh for about 5 minutes straight– nothing says marketing like two middle-aged women in a dance-off! (We had a ball– and the Wii U ROCKS!)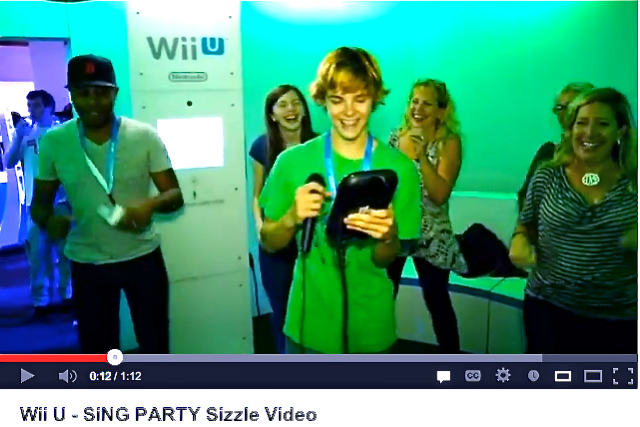 **Russ reading the girls' homemade card on Father's Day. And yes, his presents were in an old Victoria's Secret bag– he's secure in his manhood and we are cheap.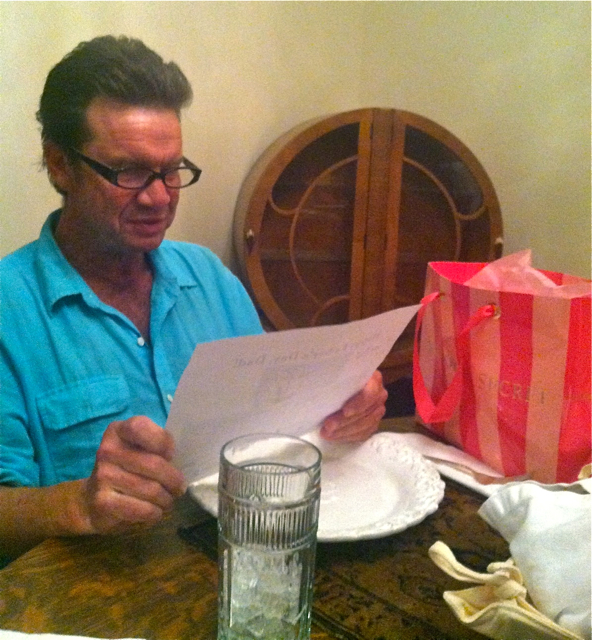 **(Here's part of what they put on his card, bless 'em:)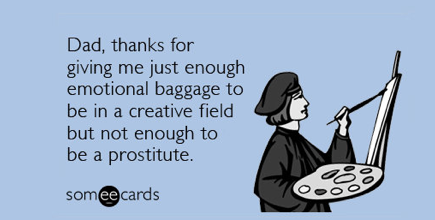 **And finally, here is my newly-turned 21 year old Madi Rose and I honky-tonkin' on her birthday with her best friend Allyson at Robert's Western World! (Kinda– I mean, she was with her MOM, how much honkying or tonkying could she realistically do?) It was a thrilling night– she got to use her ID and actually drink a beer AND no one called Child Protective Services on me because she looks like she's 14.