So, yesterday? I'm minding my own business and all of a sudden it starts snowing. 
A LOT. (The day before, it was 70 degrees and sunny.)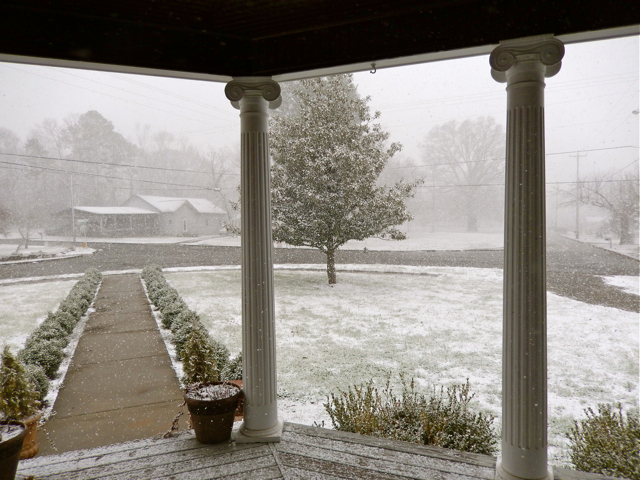 Even Porch Cat was nonplussed.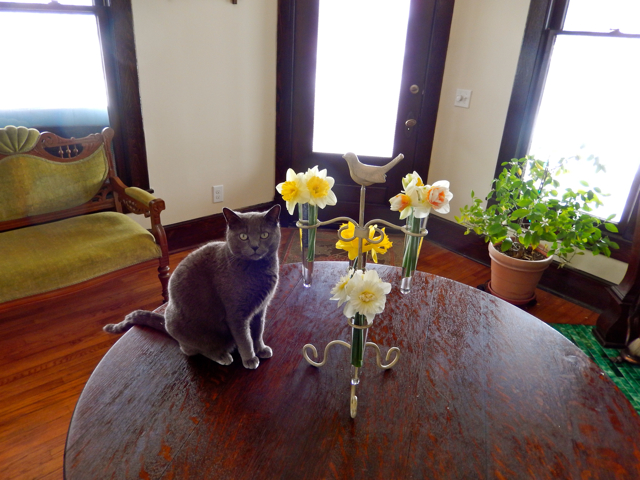 My Meyer lemon tree is budding AND it's snowing. What's wrong with this picture?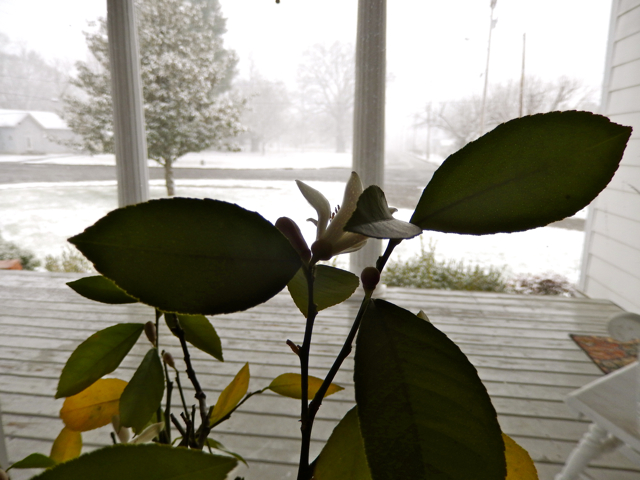 Then about 15 minutes later, I look out the kitchen window and it had completely disappeared– what the hey?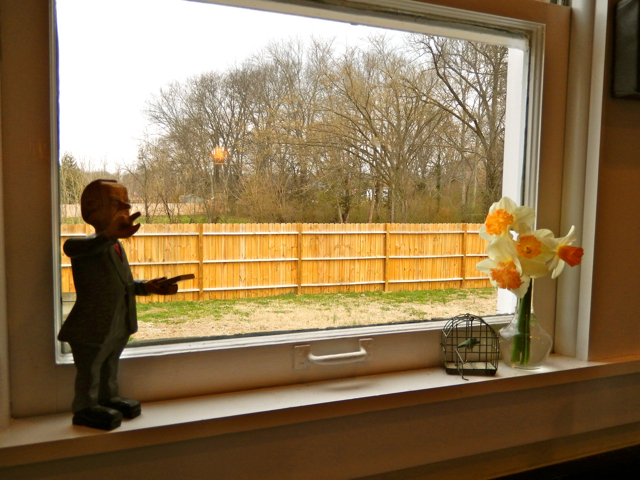 By the way, that little windowsill tableau has Deep Spiritual Significance– OK, not really, but it does have some meaning for me. On one side there's the finger-pointing Bible guy, and on the other side there's a bird being let out of a cage.  Just a little daily reminder that love and grace are liberating.
"Choose this day whom you will serve."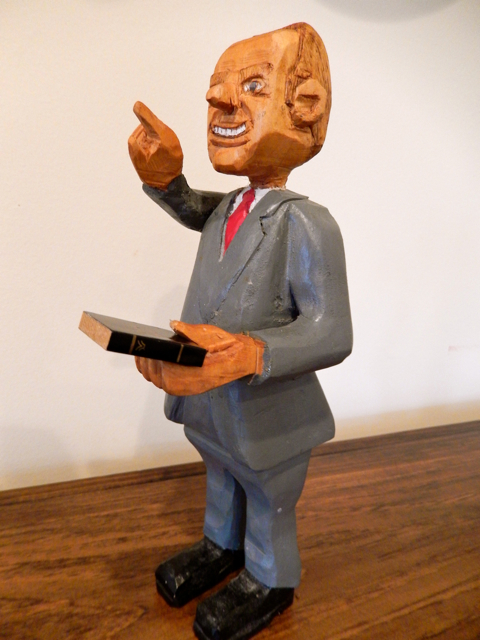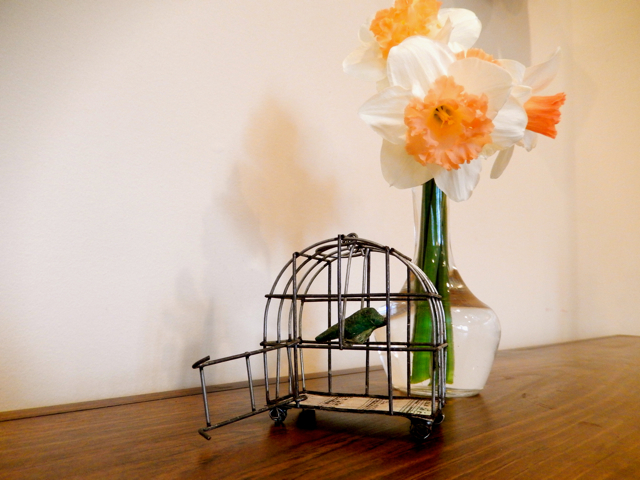 Phoebe is ridiculously photogenic. She's like the Kate Moss of Pomeranians.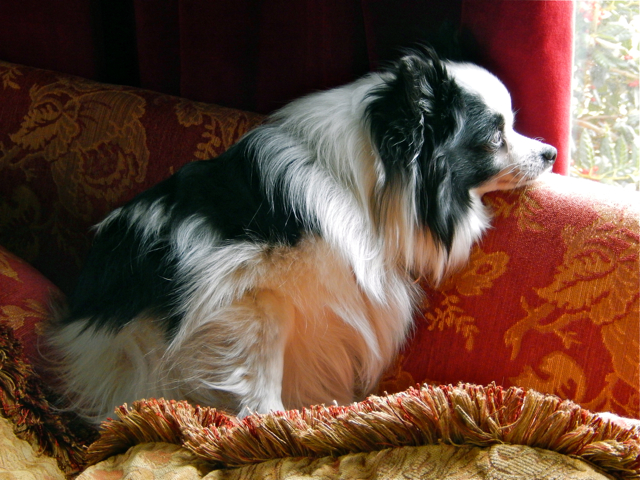 I picked these at an old abandoned house down the street. At one point in time someone sure put a lot of care and effort into that yard– there were so many amazing different kinds of daffodils, some of the prettiest I've ever seen. Aren't they gorgeous?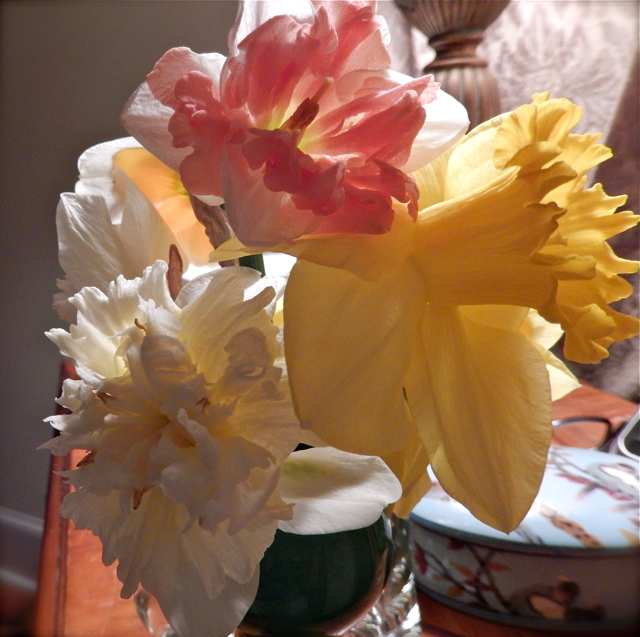 My girlies.