Regardless of where you stand on war, politics, or the POTUS…
SURELY we can all agree that the men and women of the armed forces deserve our support.
This song was written by a former U.S. Navy Seal named Chris Heben, and 'Bloomr Nation's very own GracieD: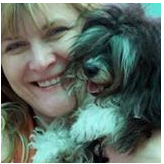 They did an amazing job!
Please give it a listen, and if it touches you, please share it with your friends. It deserves to be heard.